RupeeVest Partner
Partner for Life!
---

RupeeVest.com is an online medium for financial advisors, distributors and brokers like you to connect with clients across geographical barriers, grow business , access cutting-edge technology and receive financial rewards like never before.
Products & Services

Mutual Funds

Corporate Fixed Deposits

Portfolio Management Services

Bonds, NFOs, IPOs
Partner Key
Benefits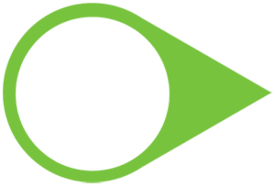 Yes, you heard it right! We payout the full commission received for Mutual Funds business. For other products, we pay out 80% of the brokerage.
Full Commission
Payout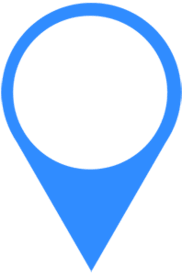 Enjoy the double benefits of full commission payout (for MFs) and higher commission bracket which we enjoy as a national distributor.
Increased
Earnings
RupeeVest platform is completely free to use. Zero setup fees. Zero annual charges.
Zero Cost
Platform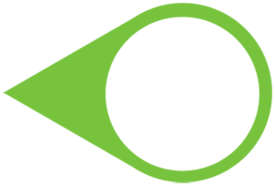 There is no differential pricing, and all the partners whether big or small, has the same payout. Rather, full payout in case of Mutual Funds business.
Transparent
Pricing
Why Partner with RupeeVest?
Product Offerings
A one stop shop for various wealth management products
Mutual Funds (Tie-up with 37 AMCs)
Corporate Fixed Deposits (Tie-up with 8-10 Companies)
Portfolio Management Services (Tie-up with top Companies)
Bonds, NFOs & IPOs
World class research tools with high user retention value
In-depth review and MF rating methodology with historical track record
Tailor made goal based and risk based investment portfolios at the click of a button

Platform Features
Paperless account opening for KYC compliant individual investors
One-time document submission for Non-KYC compliant investors or non-individuals
If required, documents pick-up facility available free of cost for clients within India (by our courier partner FedEx)
A user friendly web and mobile based portal with rich features
No need to download or install any software or application
Zero fees and charges for the investor
Mobile Apps coming soon

Mutual Funds Features
Multiple transactions through single cheque or fund transfer
Multiple modes of payment (Cheque, Net Banking, RTGS / NEFT, Mandate)
More than 70 banks enabled for online transactions
Real time tracking of order status
Sms / email verification and intimation to the investors
Facility of Switch / SIP / SWP / STP available on the platform
Option to add new SIP mandate and bank accounts online for the investors
NRI transactions allowed

Reporting Features
Single consolidated view of all the investments
Access to all family accounts from a single login
In-depth portfolio analytics with holdings overlap, funds correlation, etc.
Transaction and capital gain statements since inception

Technology & Security
NSE NMF II transaction platform by NSE India ensures state of the art technology for transactions and security
Supports latest technological advancements for blazing fast website navigation
Graded A+ for security by major security organizations

Partner Advantages
Easy and quick empanelment procedure
Access to a state of the art browser based execution platform with rich features
Ease of access with no infrastructure costs
Reduction in risk and cost associated with handling physical paper
Option of separate login access to investors
Brokerage reconciliation and automatic generation of monthly commission bills
Quarterly payment of brokerage generated
RupeeVest v/s Others
| Traditional Distributor | RupeeVest Partner |
| --- | --- |
| Lower earnings due to brokerage sharing or lower brokerage slab | Maximum earnings due to full mutual funds brokerage payout & higher brokerage slabs |
| Higher subscription or other costs for various value added services | No fees or charges for any services. Zero setup fees. Zero annual charges. |
| Limited product availability | Wide range of product choice |
| Biased for select products from distribution / advisory basket | Unbiased, research backed approach in various asset classes |
| Heavy dependence on physical interaction | User friendly online platform with very less dependence on physical interaction |
| Difficulties in obtaining reports and analytics | All reports and data analytics instantly available through the desktop and mobile |
| Faces challenges of customer retention and satisfaction | World class web & mobile based platform ensures customer satisfaction and retention |

Register online
1
Simply fill in the online application form and upload the required documents and agreement.

Onboard Clients
2
Once the partner profile is approved, you can register new investors from your dashboard. Alternatively, your clients can give your Partner Referral Code while registering themselves.

Start Investing
3
You can start investing for your clients or the clients can start investing themselves through the client login. All OTP / verification alerts will go to the clients registered mobile and email address.

Get Rewarded
4
Brokerage amount (as applicable) generated by your clients will be credited to your registered bank account every quarter.
"It is rare to find a business partner who is selfless. If you are lucky it happens once in a lifetime." - Michael Eisner